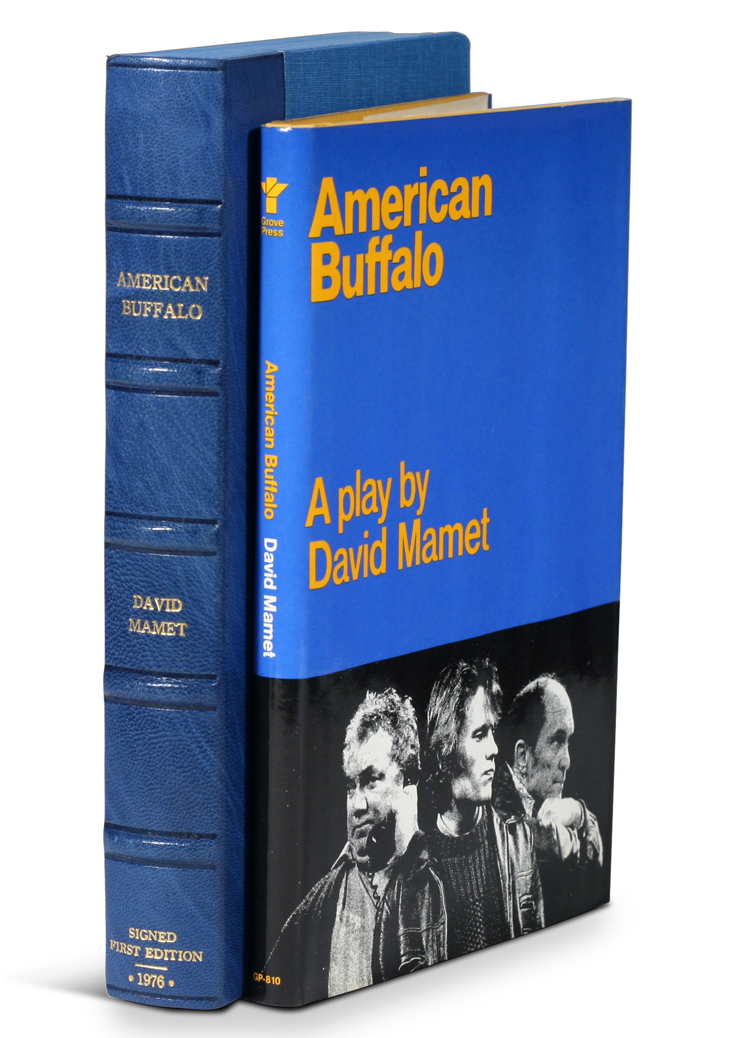 First edition, signed by David Mamet
MAMET, DAVID
American Buffalo
New York: Grove Press, 1976
FIRST EDITION, hardcover issue, SIGNED BY MAMET on dedication page.
Winner of the 1976 Obie Award and the New York Drama Critics' Circle Award for Best American Play of 1977; made into a 1996 film starring Dustin Hoffman.
Octavo, original yellow cloth, original dust jacket; custom half-morocco box. A FINE COPY.
The Anatomy of Melancholy: https://collectorsfolio.com/first-editions/the-anatomy-of-melancholy/