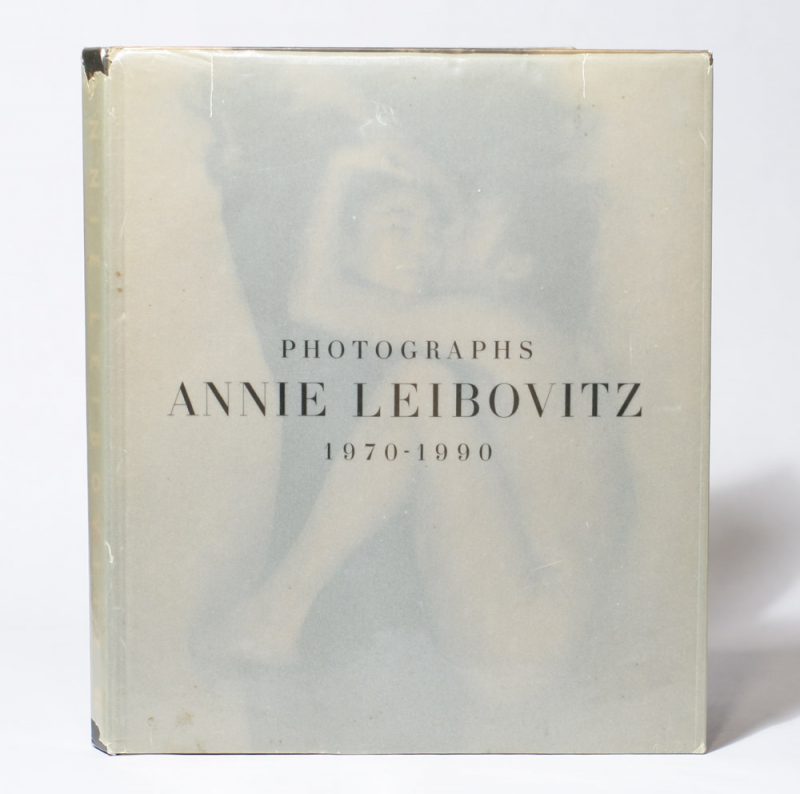 Signed by Annie Leibovitz
LEIBOVITZ, ANNIE
Photographs 1970-1990
New York: HaperCollins, 1991
FIRST EDITION, SIGNED BY ANNIE LEIBOVITZ.
"I hate the word 'celebrity.' I've always been more interested in what people do than who they are, and I hope that my photographs reflect that. I have the opportunity to work with people who are the best actors, and writers, and athletes, and dancers–a broad spectrum. I feel like I'm photographing people who matter, in one way or another. I'm photographing my time."–Annie Leibovitz, in an interview with Literal Magazine
Folio, original photo-pictorial boards, original glassine. Minor tears at extremities of rear glassine wrapper. A lovely copy.