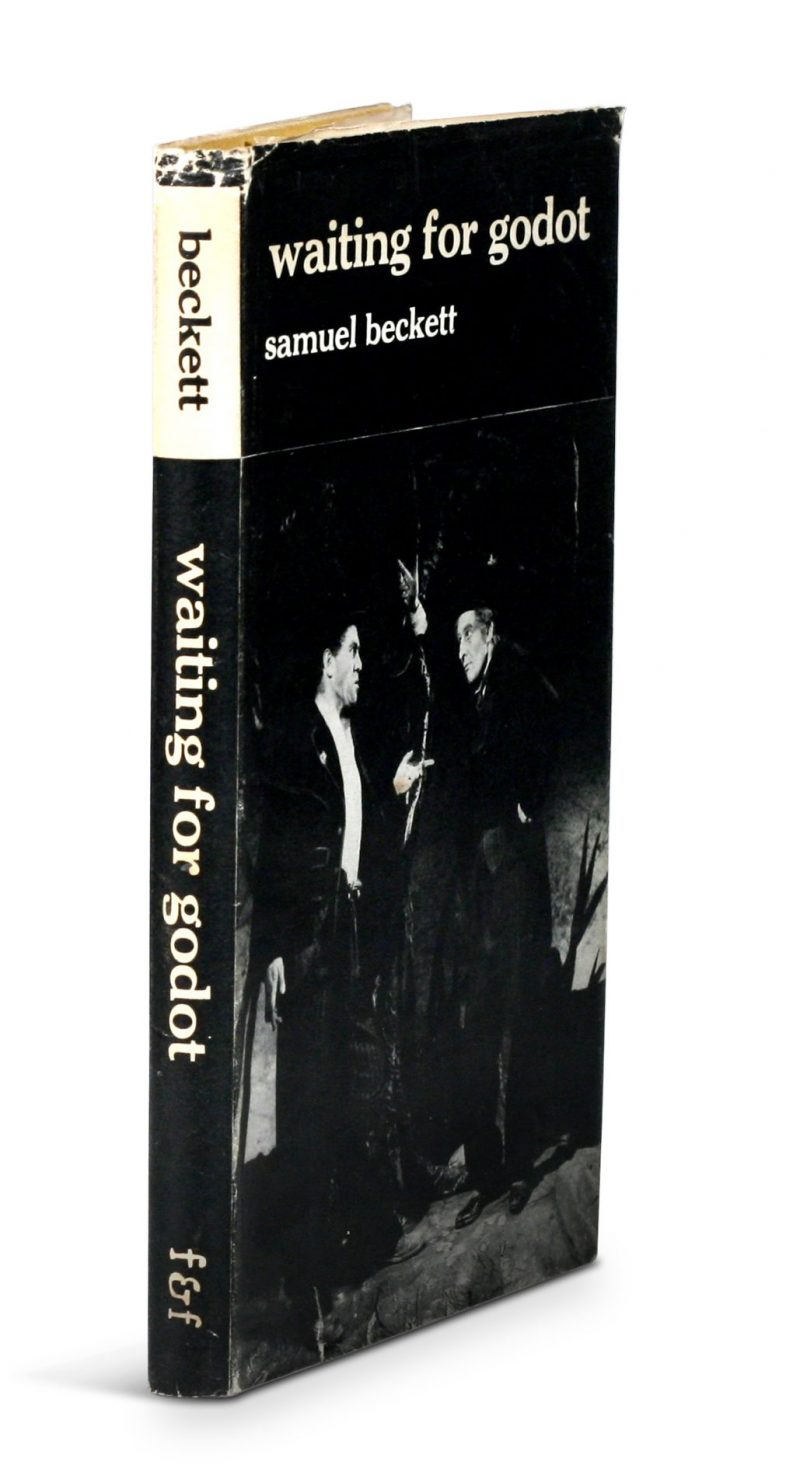 BECKETT, SAMUEL
Waiting for Godot
London: Faber & Faber, 1956
FIRST UK EDITION, translated from the French by Beckett.
"Voted the most significant English language play of the 20th century in a British Royal National Theatre poll of 800 playwrights, actors, directors and journalists… Beckett's naked play about two tramps waiting for Godot has tapped into our 20th-century public consciousness. It seems to express our deepest fears and our deepest knowledge of ourselves and our predicament" (Norman Berlin).
"The first production of Beckett's own English translation, directed by Peter Hall, was staged at the Arts Theatre Club in London in August 1955. Kenneth Tynan's and Harold Hobson's reviews made it into an intellectual hit which has since been regarded as having transformed the British stage" (Dictionary of National Biography).
Preceded by the first edition (1952, in French) and the first American edition (1954).
Octavo, original mustard cloth, original dust jacket. Book near-fine with slight lean; dust jacket with light edgewear, toning to top of rear panel.
Waiting for Godot: https://collectorsfolio.com/first-editions/waiting-for-godot/