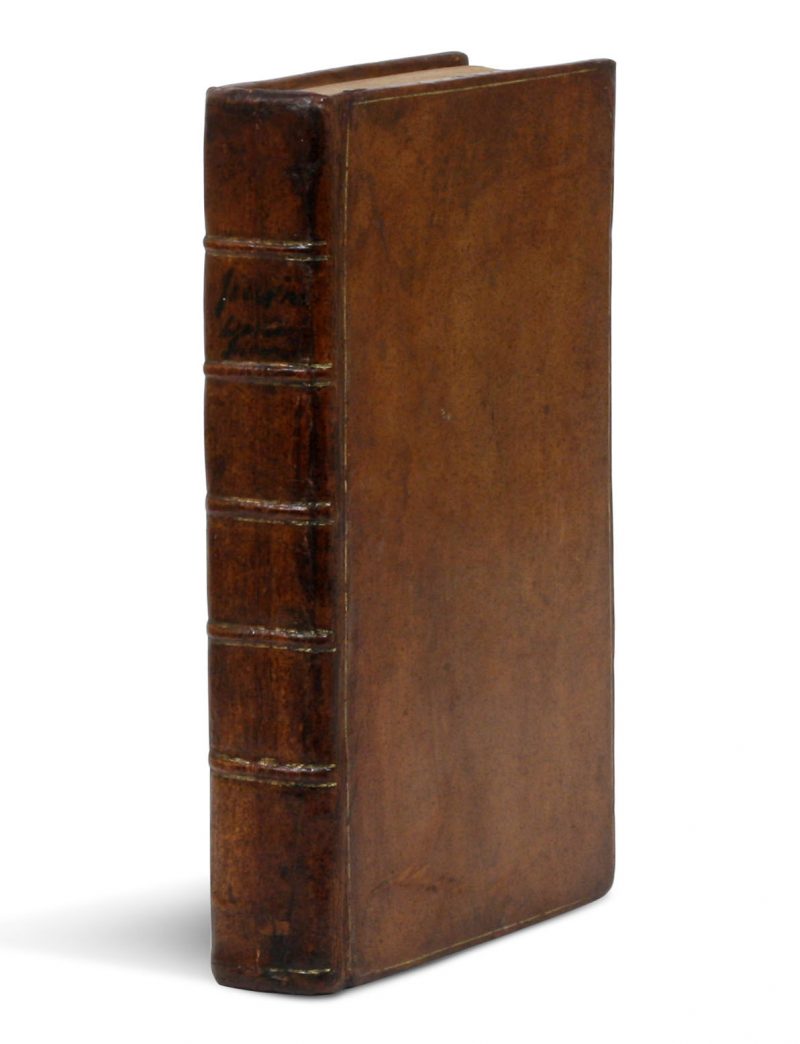 [JOHNSON, SAMUEL]
A Journey to the Western Islands of Scotland
London: W. Strahan; and T. Cadell, 1775
FIRST EDITION, with the twelve-line errata and two cancels. In 1773 Johnson, then sixty-four, set off with Boswell, aged thirty-three to tour the Hebrides and visit Boswell's ancestral home.
"The publication of Johnson's Journey to the Western Islands of Scotland (1775) marked an important moment in Scottish travel literature, despite the less than favourable impressions conveyed… Johnson declared that 'All travel has its advantages. If the passenger visits better countries, he may learn to improve his own, and if fortune carries him to worse, he may learn to enjoy it', but found Scotland to be much worse than expected. Nevertheless, he single-handedly enhanced Scottish tourism, securing the peripheral areas of Britain as eligible destinations for travellers."–The Cambridge Companion to Travel Writing
Octavo. Contemporary full calf. Bookplate. Skillful repairs at spine ends, clean throughout. A lovely copy. From the library of distinguished Johnsonian and bibliographer William B. Todd.
A Journey to the Western Islands of Scotland: https://collectorsfolio.com/first-editions/a-journey-to-the-western-islands-of-scotland/