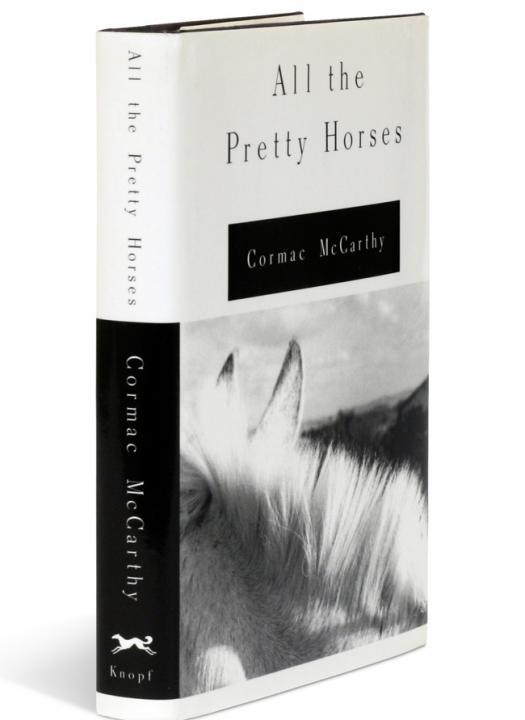 MCCARTHY, CORMAC
All the Pretty Horses
New York: Alfred A. Knopf, 1992
"When you read this book, from page one you feel a threat following you, some animistic urging that keeps you going by the way McCarthy manipulates your demonic love of the sounds of speech. It's seductive, the way shots of tequila offer the promise of danger, the way Shakespeare convinces you that even though Macbeth is up on the stage and you're in the audience you're thinking and feeling along with him, his bravado, his self-convincing, his descent, his death…" –Harold Augenbraum
FIRST EDITION of the first novel of McCarthy's Border Trilogy.
"Winner of the 1992 National Book Award and the 1992 National Book Critics Circle Award for fiction, Cormac McCarthy's sixth novel, All The Pretty Horses, simultaneously recapitulates and transcends many of the themes, situations, structures, and characters of his earlier work…" (Arnold and Luce, Perspectives on Cormac McCarthy).
New York: Alfred A. Knopf, 1992. Octavo, original cloth, original dust jacket. A fine copy.
All the Pretty Horses: https://collectorsfolio.com/first-editions/all-the-pretty-horses/