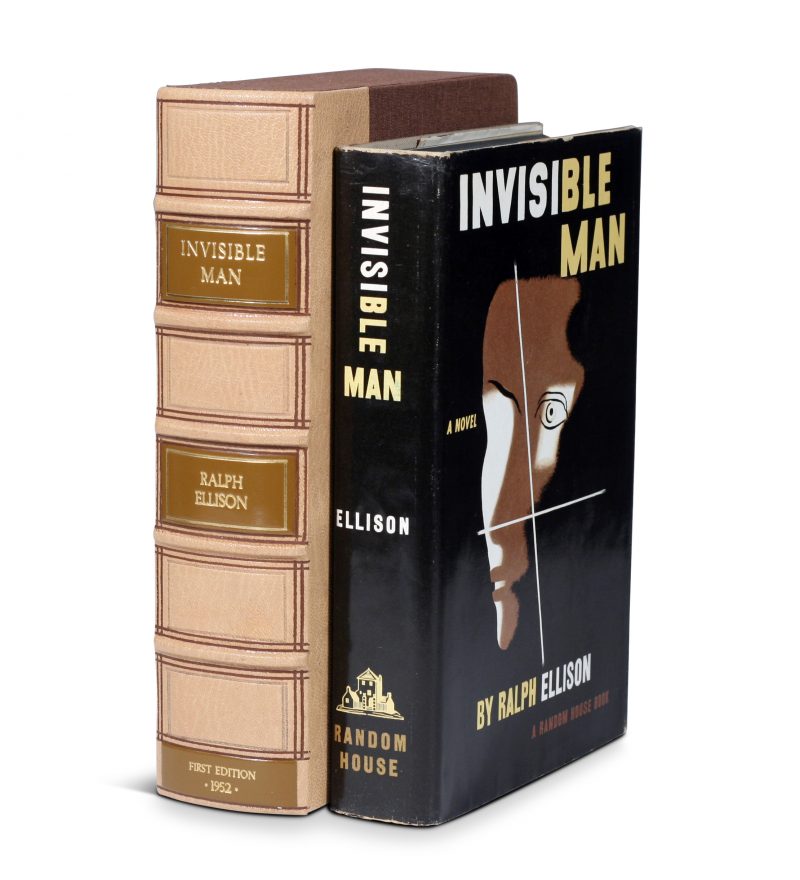 ELLISON, RALPH
Invisible Man
New York: Random House, 1952
FIRST EDITION of Ellison's first book, winner of the 1953 National Book Award for Fiction. A fine copy.
Ellison's "importance as a writer was established by his first novel, Invisible Man, published in April 1952. Immediately acclaimed by critics, it was recognized not merely as an excellent novel by a black author, but as a great literary achievement. In The Negro Novel in America, Robert Bone called Invisible Man 'quite possibly the best American novel since World War II.' Also well received by general readers, the novel spent sixteen weeks on the New York Times bestseller list" (American National Biography).
Octavo, original beige cloth, original dust jacket; custom half-morocco box. A fine copy.