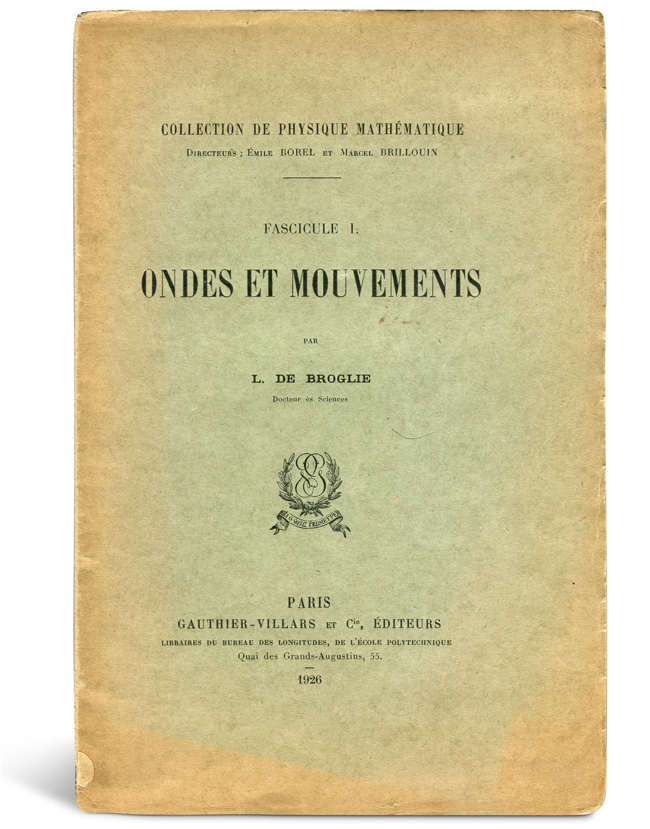 PMM 417
DE BROGLIE, LOUIS-VICTOR
Ondes et Mouvements [Waves and Motions]
Paris: Gauthier-Villars, 1926
FIRST EDITION IN ORIGINAL WRAPPERS of de Broglie's presentation of his revolutionary theory of the wave-particle duality of matter. PMM 417.
De Broglie's work "served as the basis for developing the general theory nowadays known by the name of wave mechanics, a theory which has utterly transformed our knowledge of physical phenomena on the atomic scale."
Octavo, original printed wrappers; custom cloth box. Modest bookplate on inside front wrapper; tape repair to initial blank. Minor discoloration to wrapper edges; an excellent copy.