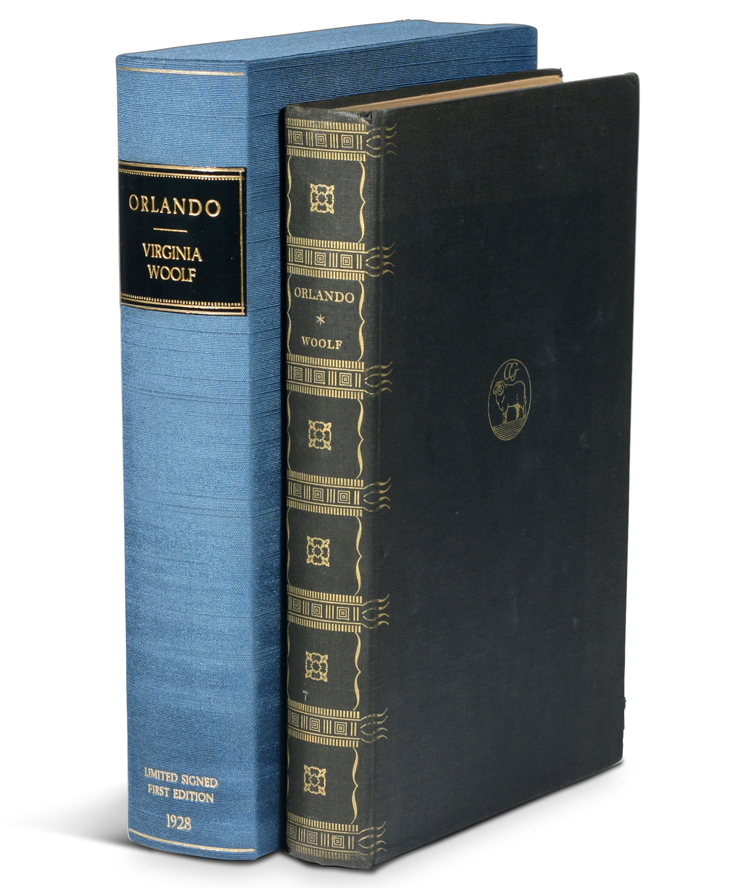 WOOLF, VIRGINIA
Orlando
New York: Crosby Gaige, 1928
SIGNED LIMITED FIRST EDITION, one of 800 copies signed by Woolf.
"Virginia Woolf's novel about Vita Sackville-West represented a turn from the kind of experimentation in life in which she could not wholly let herself go to the kind of venture in art where she could be wholeheartedly involved" (Ralph Freedman, Virginia Woolf: Revaluation and Continuity, A Collection of Essays). Orlando came as a great departure from Woolf's other novels—less carefully written, and "in some ways foolish—a novelist's holiday rather than a novel" (ibid.). It was, indeed, less of a novel, than "the longest and most charming love letter in literature" (Nigel Nicholson).
Precedes the first UK edition. Krikpatrick A11a. Signed on verso of half-title. Octavo, original elaborately gilt-decorated cloth; custom cloth box. Fading to cloth (about an inch in from the edges on the front board, less on rear) and fraying to edges. A very good copy.