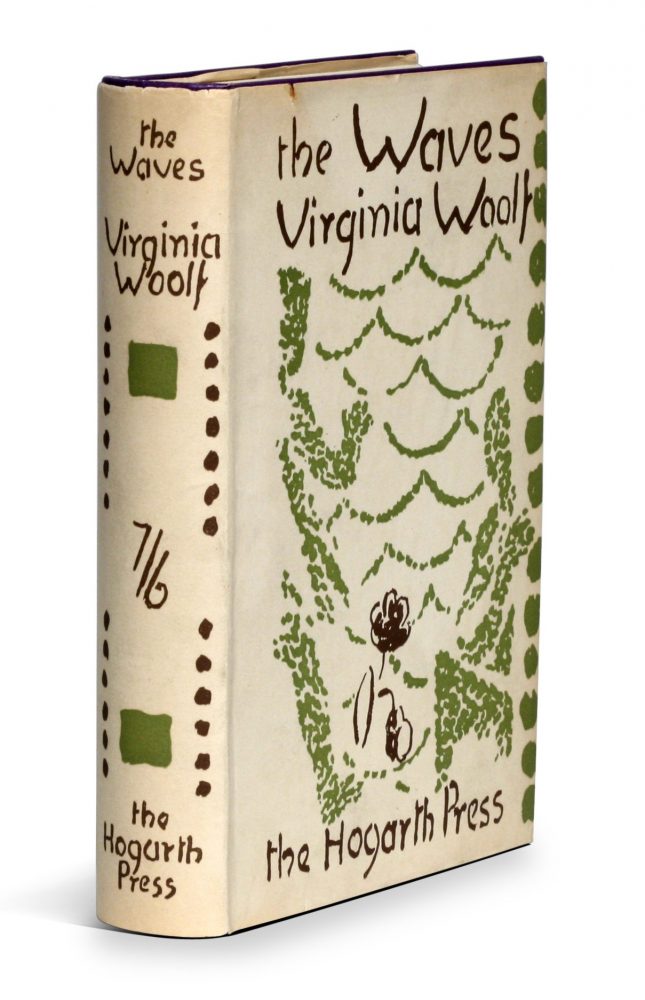 WOOLF, VIRGINIA
The Waves
London: Hogarth Press, 1931
FIRST EDITION of Woolf's most experimental novel. With original dust jacket designed by Vanessa Bell.
"Part of Virginia Woolf's greatness lay in her continuation of Henry James's aim to define the novel as a form of art. She fulfills its inherent flexibility when she blends the novel with other genres to create new forms… Her most formally inventive fiction, The Waves appears to owe its inspiration more to poetry and drama than the novel… Woolf freely manipulated conventional elements of fiction… in a concerted attempt to take the novel beyond its customary compass" (Dictionary of National Biography; Eric Warner, Virginia Woolf, The Waves).
Octavo, original purple cloth, original dust jacket. Book fine, dust jacket with a hint of toning to spine and a slight bit of edgewear. A beautiful copy, rare in such fine condition.