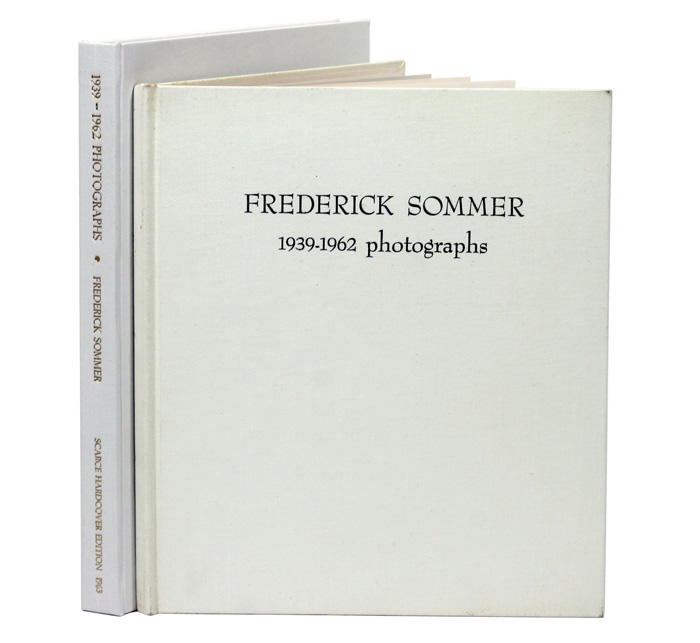 SOMMER, FREDERICK
1939-1962 Photographs
New York: Aperture, 1962
FIRST EDTION, THE EXTREMELY RARE HARDCOVER ISSUE; one of an estimated fifty copies bound for presentation.
"[T]his is an almost perfect monograph. It begins and ends with Sommer's exquisite abstractions, and includes some of the best examples of Sommer's work in portraiture, collage, landscape, and still life to date. Every two-page spread reveals something more about the images through their juxtaposition. And then there is the text. It is very unusual to have writing at this level, uninfected with either sentimentality or pomposity, from an American photographer, but what's more unusual is to have an artist who makes images and text and can combine them in a way that deepens and extends the effects of each. This early enactment of Sommer's ideas about the workings of linguistic and pictorial logic is a gem" (David Levi Strauss. The Book of 101 Books). Roth 101.
Complete with 30 black and white photographs. New York: Aperture, 1962. Small folio (235x205mm), original white cloth with black lettering. Only a few spots of soiling to cloth. A magnificent copy.
1939-1962 Photographs: https://collectorsfolio.com/first-editions/1939-1962-photographs/