Featured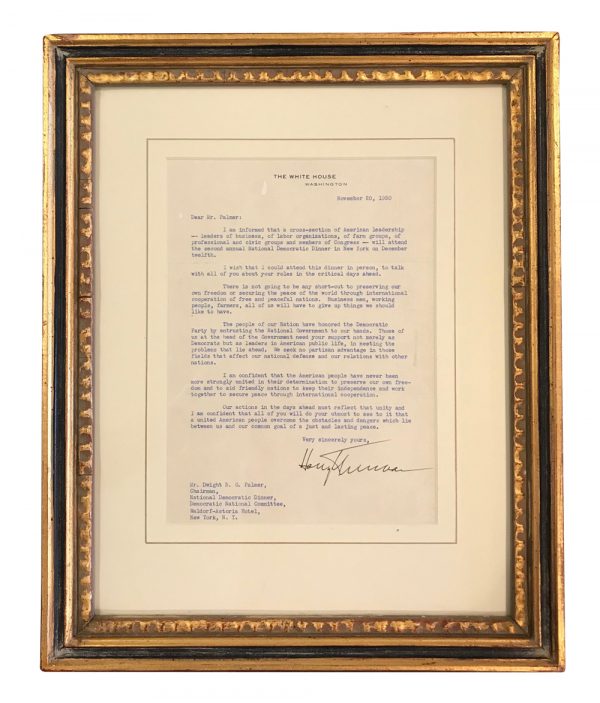 President Truman on freedom, peace, prosperity and international cooperation
TRUMAN, HARRY
"There is not going to be any short-cut to preserving our own freedom or securing the peace fo the world through international cooperation of free and peaceful nations… …I am confident that the American people have never been more strongly united in their determination to preserve our own freedom and to aid friendly nations… …Our actions in the days ahead must reflect that unity and I am confident that all of you will do your utmost to see to it that a united American people overcome the obstacles and dangers which lie between us and our common goal of a just and lasting peace." TRUMAN, Harry S. Typed Letter Signed. Washington, DC, November 20, 1950. A substantial letter with excellent content from President Truman addressed to Dwight R.G. Palmer, an executive of the Democratic National Committee. In this remarkable letter President Truman makes a forceful and earnest request for support in building a secure and lasting peace  in the early post-war period. This letter reflects what historians regard as President Truman's greatest achievement, i.e., his success in building a secure and stable peace after the Second World War.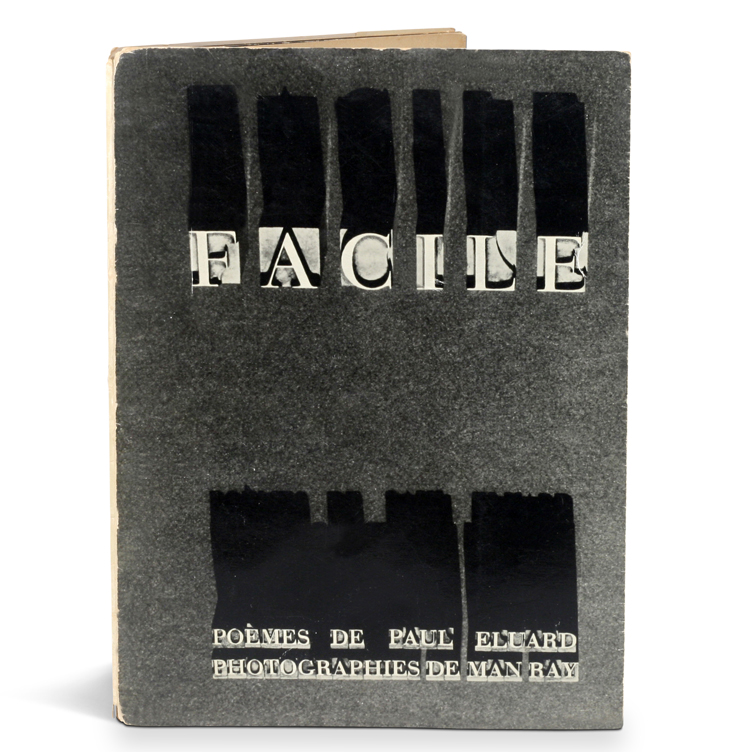 Number 623 of 1200 copies on vein, SIGNED AND INSCRIBED by Paul Eluard
RAY, MAN; ELUARD, PAUL
Facile: Poemes de Paul Eluard, Photographies de Man Ray
Paris: Editions G.L.M., 1935
"Although Man Ray participated in and produced hundreds of fruitful collaborative works in his life, Facile must be ranked among the most successful." –Roth, 101 Books
Number 623 of 1200 copies on vein, SIGNED AND INSCRIBED by Paul Eluard on the half-title.
Quarto, original wappers; custom half-morocco box. First gathering loose, a hint of wear to wrapper edges. A fine copy.